Are you looking to find a step by step guideline on how to hit a golf ball with a driver?
No matter whether you're an expert or an amateur golfer (even if you've become a pro golfer), it's vital to review again and again the core tactic of how to hit a golf ball in 2023. Be aware that every single part of the golf game is equally essential for you too.
After reading this article, you're going to get a clear idea of how you can hit a golf ball. Let's gain more knowledge!
How to Hit a Golf Ball (Step-by-step Guideline)
Most probably, you've already heard the name of Tiger Woods, a famous and influential person in this industry. I entered this industry when I saw Tiger's performance for the first time. Never thought that a man could play golf in such a beautiful way. I was just speechless and went into golfing.
But, having played for the first time, I noticed that Golfing was not an easy-to-play game like Basketball.
Since then, I've started going to golf clubs, watching golf-related channels, reading better golf magazines, etc. This fact is essential for me to become a professional golfer.
Step 1 # Know How to Stand to Hit a Golf Ball: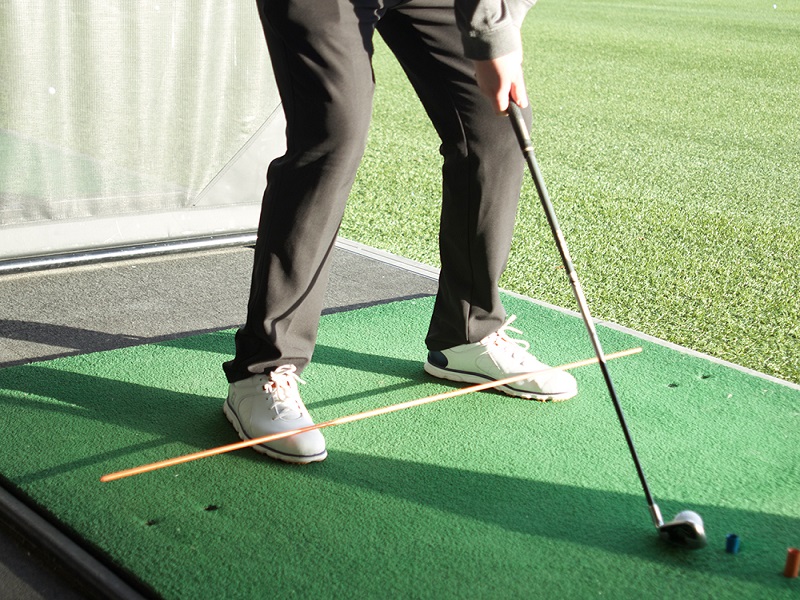 First of all, learn how to stand to hit a golf ball.
Stand up straight in a line with your arms at both sides. Place your feet firmly on the ground, along with separating a blissful driving distance apart.
It's necessary to decide a comfortable wide stance width at first since it'll be your ultimate foundation for the next steps. It'll play a vital role during the golf swing.
Step 2 # Choose the Right Golf Club for you: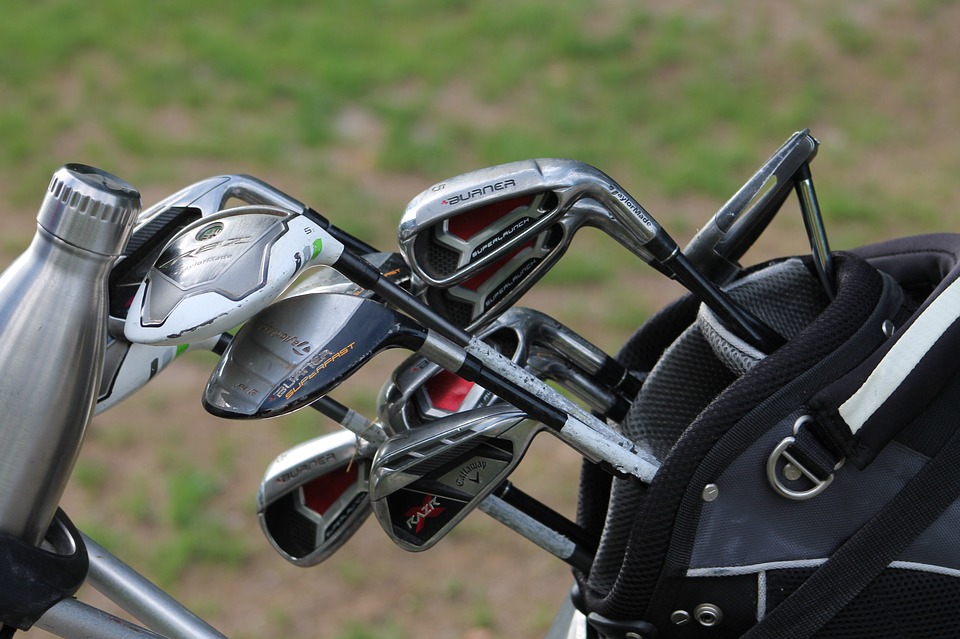 Like many other things, it's also essential for you to check whether you choose the right golf club or not. Think of human need; there are about five types of golf clubs on the market. These are wood, iron, hybrid, wedge, Putter. Every golf club has been made for a different purpose. As a beginner, you need to know about those.
Woods golf clubs have been made for long-distance. On the other hand, iron golf clubs are used to propel a golf ball toward the hole. Similarly, hybrid golf clubs are designed with a combination of the features of fairway woods and irons. So, you should choose a hybrid golf club to get a trajectory, playability, driving distance as well.
Wedges are designed for short-distance short (around 120 yards). And Putter is also a golf club made for quick and low-speed strokes to roll the golf ball toward the hole from a short distance away.
Step 3 # Learn How to Grip a Golf Club:
Let me tell you that golf is not a mere game like many other games. Plus, one is to know every single part of the whole game. That's because it's necessary to understand how to grip a golf club as a beginner.
Without thumbs, lab the other four fingers of your hand around the shaft of your longest club. Then, pin your thumb straightly on the shaft.
Don't wrap the shaft of your golf club too tightly that you feel something unusual. Similarly, don't hold the club too lightly so that you face trouble to hit the golf ball. Instead, consider the middle proper position for you.
Step 4 # Crook Your Knees:
Once you've completed these primary jobs, bend your knees slightly in front of you together with enough comfortability.
Permit your legs to assist the rest portion of your upper body in the proper setup. Bear it in your mind: you've added enough bend in your knees so that it can allow you to be mobile.
The ultimate capability of generating a powerful swing speed must be reduced negatively if the flex of your legs has become too little by and large.
On the other hand, you face trouble to hit the golf ball smoothly if the flex of your legs has become too abundant.
Considering all the facts, I suggest you flex your legs according to your comfort zone. I mean, it will not be too little or too large.
Step 5 # Make Sure You Can Cope up With Your Iron:
Frequently, golfers come in various sizes, shapes, and ages. Besides, their height has become between 5'5" to 6'6" (even more than the figure). That's because it's essential to make sure a new or amateur golfer can cope up with the golf iron.
If you've become unable to hold the golf iron perfectly, you may not be able to hit a golf ball how it could be. So, follow the instructions of your golf coach to success within a short period.
Step 6 # Bend Forward From Your Buttocks:
Right now, bend forward from your buttocks and permit your backbone to create an angle to the ground. This stuff is my personal experience that a few of the world-famous golfers generally crook over from their buttocks roughly 34 degrees to 38 degrees.
To decide a pretty well-settled position for you, go through practicing from time to time.
Step 7 # Look at the Golf Ball: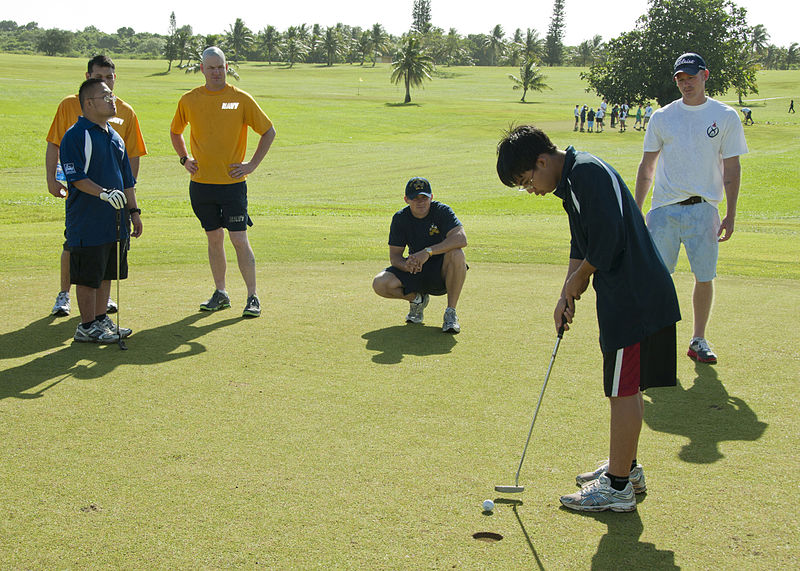 Do you know where to keep eyes when anyone goes golfing? Let me tell you.
It's nothing but a piece of old advice to tell anyone to look at the golf ball at the time of hitting. It's not a piece of pretty good advice at all. Because Annika Sorenstam, the world-famous female golfer, says that besides looking at the golf ball while hitting, she looks forward slightly.
Step 8 # Can't Your Front Shoulder:
Right now, can't your front shoulders downward slightly at the top of your back swing. It means your front shoulder needs to be tucked down somewhat.
In addition to this, make sure you feel your lead Shoulder is moving toward the ground when you set about transiting from back swing to the downswing.
Final Verdict:
As "How to hit a golf ball" is a common question for new golfers, I've tried to let you know so that you can get rid of doubt.
Comment below if you have any more questions about this topic. I have to reply to you with the best answer as early as possible.
Happy Golfing!