"How to score in golf" is a very common question of each newbie and the amateur golfers. As you're right now visiting this page of my website, I can guess you've intended to learn something about scoring in golf game. _Right?
First of all, let me tell you something about an important matter that you must be looking for you. That is the golf tips for beginners in 2021. Let's wink your eyes and get the primary knowledge that you should have as a golfer.
Anyway, coming back to the core topic of today's article!
How to Score in Golf in 2021
In some cases, it's a mystery to score in golf to those who are obscure with the game. In the sport, the ultimate object on each hole of the course is to enter a golf ball to the hole on the green with as less swings as a golfer can.
Think of you; I'm going to write on how to score in golf in 2021. Let's go ahead!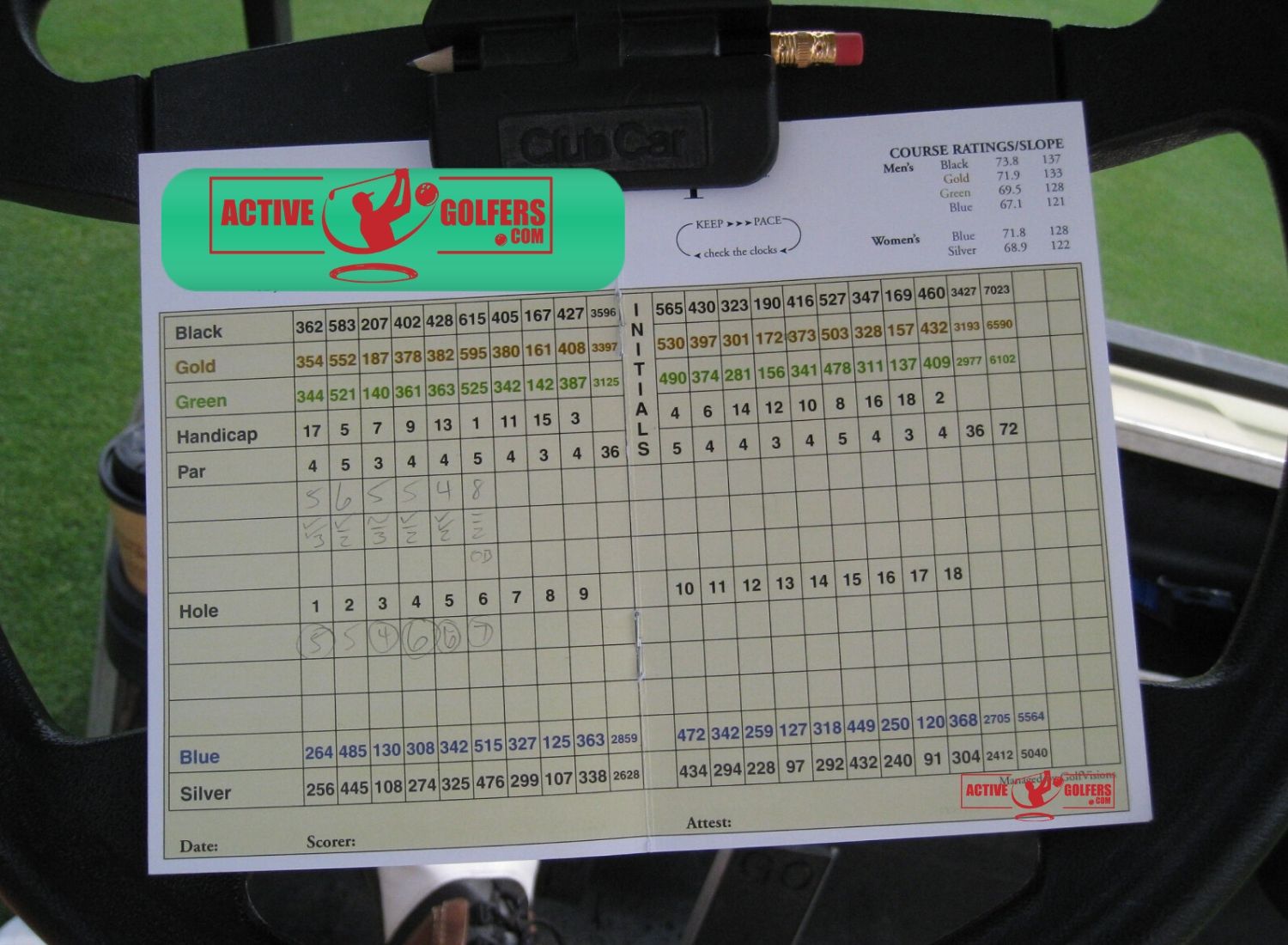 Let me tell you that a round of golf is played over 18 holes. So, make sure that you've recorded each and every score on the scorecard. Without tracking your score on a scorecard, there is a possibility of missing scores.
Generally, you have to track your opponent's score and your opponent has to track yours. After finishing every round, make sure your opponent has written down your score rightly. If you have anything to say, then don't make it late.
If both of you want to hire a designator for you, you are allowed to do this. Rather, it's appreciable to consider a third party to count your scores. To avoid hazards, this is very useful at all. So if you think, then decide a designator for you. Give importance to it.
Know the Formats of Golf Score:
It's also important to know the formats of the golf score. Because, without knowing the right formats of golf scoring, you won't be able to calculate the entire score of the game.
Typically, there are three formats of golf scoring.
These are:
Stableford System: in the Stableford scoring system, your score, (that is related to par), is converted into points. And it's the ultimate number of total points that determine whether you're a winner or not.
Match Play System: in the scoring system, your score will be counted and then will be compared to your opponent's score on each hole. Between your scores, the one who has few strokes than the other one is the ultimate winner of the round.
Stroke Play: in the stroke system, each and every stroke will be counted and write down on the score-card. After that, it'll be tally up. At the end of the game, few strokers winner will be the winner of the round.
Know How to Avoid Penalties:
Penalties are your enemy. They increase your number of strokes. In the golf game, the fewer strokes you make, the more possibilities you have to win the game. That's why try to learn in-depth about the penalties. I mean how to avoid penalties.
Anyway, here are the most penalties in order to inform you.
Wrong score record on the scorecard. You'll be disqualified if you record less than the exact score.
It's not permitted in the golf game to ground the club in a hazard. Anyone who does this will get a 2-stroke penalty.
Water hazard penalty. If you find your golf ball in a water hazard, then you'll get a 1-stroke penalty.
Ball lost penalty. If you lose the ball, you may get a 1-stroke penalty.
There are many more penalties in the golf game. Make sure you know about the basic penalties at least.
Check you Scorecard Once Again:
In the golf game, the ultimate result of the round depends on the number of strokes. That's why check your score before signing on the scorecard. In the professional golf game, score is counted by the opponent. So, as soon as you complete the round, check the scorecard once again in order to avoid any unexpected work.
Meaning of Score in Golf: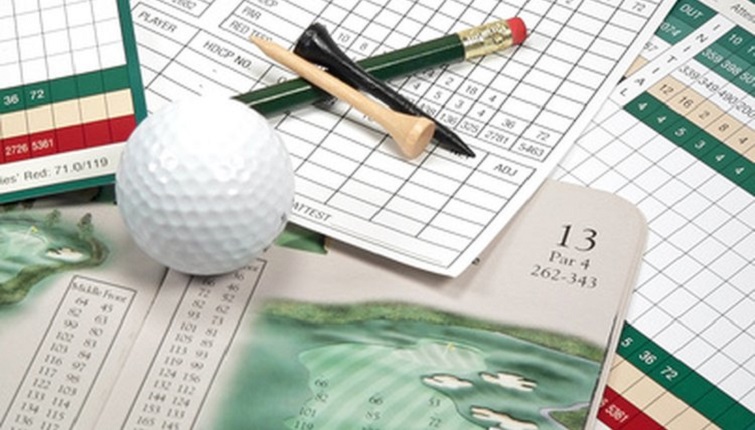 Indeed, the fundamental golf scorekeeping is very easy and simple-to-understand. Even, every newcomer and the amateur golfer can easily count it within a few days playing experience.
Each time the golf player swing on the ball for hitting purpose is called a stroke. whenever, while you do a stroke, it's counted. In the last part of every hole, once you have rolled the golf ball hooked on the hole cup, calculate on the scorecard the whole strokes you made on this particular hole. Moreover, this is the literal score for a hole.
Suppose you've used 6 swings to get the golf ball into the hole on the first hole. It means your score is 6 on the first hole. If you need 5 swings to hole in the second score, now your ultimate score after the second hole is 11. Thus, count continuously until the conclusion of the match.
Make sure you've counted and listed each and every stroke at the time of playing. Plus, towards the end of the golf match is over by yourself, calculate all the entity hole scores jointly. The number you're going to get is your ultimate score for that round.
One Related Thing to Golf Score:
To understand properly, how to count golf score and how to score in golf, it's important to know the hidden relation between golf score and golf par. A golfer's score is needed to be compared to the par score. Even you should know that the amount of tournament scores is reported by the entire scores which are related to par in each round.
If a golf course includes a par of 72 and a new golfer makes 75 strokes to finish the course, it can be said that he has taken three strokes more than par to finish the course. It's +3/three over par in terms of golf score. Similarly, if a golfer needs only 70 strokes to finish the course, it means he has been needed two strokes less than par to complete the course. It's a -2/two-under par in terms of golf score.
Anyway, there are typically four rounds in the professional golf tournament.
Logically, a golfer is to minimize bogey scores as less as possible and should be trying to complete the course with as few strokes as possible.
However, there are a few lexicons of golf score. These are listed below.
Albatross = -3/three under par
Eagle = -2/two under par
Birdie = -1/one under par
Par = 0
Bogey = +1/one over score
Double Bogey = +2/ two over scores
Triple Bogey = +3/three over scores
Final Verdict:
In a nutshell, there are hundreds of thousands of available apps on the play store for mobile to count golf scores that designed for the time being. Try to use any one of them for you. Golfing isn't an easy-to-played game that anyone will play as soon as he/she intends to play the game. He/she needs to go through lots of rules.
Let me know by commenting if you have any more questions that are related to "how to score in golf in 2021." I'll try to reply to you with the best answer as early as I can.